In my family, we select a word for each year. Mine this year is ready–ready for a closer walk with the Lord, ready to move closer to the woman He desires me to be, ready to put aside some actions and behaviors. I'm going to attempt to blog each month about that journey.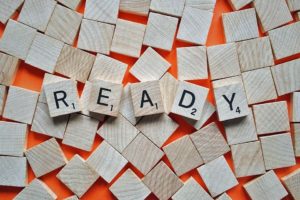 What word will guide your 2018? Send me an email with WORD as the subject line. Then in the body, tell me your word–and identify a spiritual resource valued at up to $25 that would help you on your journey. Your resource can be a book, CD, DVD, jewelry, course or anything else. (If the resource costs more than $25, I'll give you a credit toward the total sum.) Entries are due by 11:59 p.m. ET on January 6, and the winner will be announced in the February edition of my Sisters & Friends newsletter. Feel free to circulate this offer among your friends; entrants must be at least thirteen years old, live in the United States, and consent to be added to the newsletter subscriber list.
I can't wait to see what your words are!