The Basics: Born August 28, 1904, in Italy; died April 29, 1957, in Italy; beatified June 10, 2017; feast day, April 28. Mystic.
The Story: Itala was just nine when her brother died suddenly. "After his death, nothing," she later wrote. She found no immediate comfort in her faith; both her parents were atheists, and while Itala had experienced the sacraments of penance and reconciliation and the Eucharist thanks to the guidance of her maternal grandparents, she had no burning desire to know God. After her brother's death, she drifted away from faith.
Then, on the Feast of the Immaculate Conception in 1922, Itala experienced a spiritual reawakening. She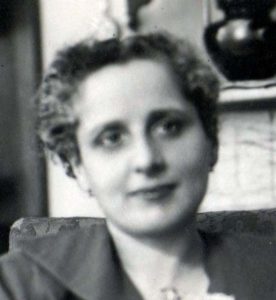 became an avid student in theology and became active in the Federation of Italian Catholic Universities. A series of mystical interactions with the Lord began in 1928.
Itala discerned she was not to become a woman religious, and in 1933 professed as a Benedictine oblate. She wrote a memorable set of spiritual exercises, and is known for her writings about the Blessed Trinity.
What We Can Learn from Itala: As much as we might try to ignore God, He is always there, waiting for us to come home and discern how He desires us to use the gifts He has given us.
Itala's Wisdom: "Lord I shall follow You, unto the darkness, unto death."
To Learn More About Itala: Read her biography and what others had to say about her at the Diocese of La Spezia, Sarzana and Brugnato in Italy; her remains are in a crypt at the cathedral there.
To Learn More About Other Women Saints and Blesseds: Come back next week, or consider buying my book, Sisterhood of Saints: Daily Guidance and Inspiration.