Fall, 1963. Hawthorne Elementary School in Sioux Falls, South Dakota. Classroom of Mrs. Vivian Sandstrom, quite possibly the nicest second-grade teacher there ever was.
Mrs. Sandstorm was putting together a bit of a skit for the advanced reading group. One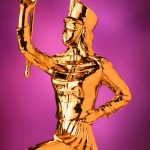 member of said group kept offering "helpful" suggestions and comments. Finally, Mrs. Sandstrom returned to her desk and told the youngster she could run things since she knew best.
The skit failed miserably.
It will surprise no one who knows me that I was that second grader.
For whatever reason–birth order, genetics, lack of self-control–my natural inclination is to manage a project, any project, to completion as quickly as possible, whether I'm in charge or not. It's really not so much that I think my way is the only way–although my ex used to call me supercop of the world–it's more that I'd like to get the show on the road.
Recently, however, I've seen a friend navigate his way through some complex personalities and issues with a volunteer organization. I want him to succeed. I want the organization to succeed. And while I doubt my suggestions and comments and pronouncements bother him as much as they did Mrs. Sandstrom nearly fifty years ago, I'm realizing I'm making it harder, not easier, for him to move things forward. That means to truly help him, I need to do a better job of something I think I do well in a professional environment but not so much in my personal life–accept that he's in charge, and let him set the tone. To help him be a great leader, I have to become a good follower.